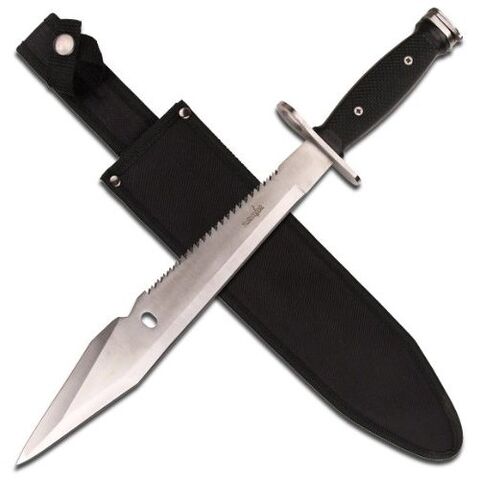 These knives are often favored by the crew men of Lord of the Stars, they are made from a blend of chrome, titanium, diamond. and iron. Very sharp and solid, having a saw for a second edge, in survival situations where marooned on a planet, these knives 5 to 14 inches long make great spear heads. Some times his crew even use a spear that's no more then one of these knives given a very long handle. Often such spears even have a high electric sting.
File history
Click on a date/time to view the file as it appeared at that time.
Ad blocker interference detected!
Wikia is a free-to-use site that makes money from advertising. We have a modified experience for viewers using ad blockers

Wikia is not accessible if you've made further modifications. Remove the custom ad blocker rule(s) and the page will load as expected.