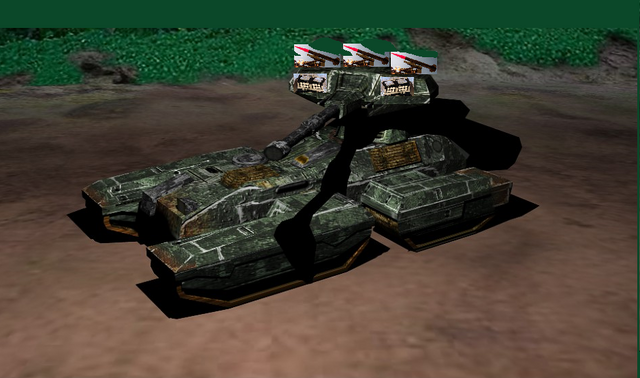 You may have noticed something unordinary about this tank. Weal good for you, because it isn't a ordinary tank! This vehicle can crew 40 has a 125mm cannon with on both sides of the cannon 2 50cal guns that fire 15 bullets per second! Also firing 2 types of light anti aircraft missiles. Also not only dose it have tough chainmail treads, but if needed can also hover, though hovering will not increase its regular speed of 28mph. Also the power source is not fossil fuel, but a battery that can run for 28 days before needing to be recharged. Also comes with a 3 layer over shield. Some times when you contact Lord of the Stars for a delivery of anti air support, and he will say he only has light aa left, this is what he will give you.
File history
Click on a date/time to view the file as it appeared at that time.
Metadata
Ad blocker interference detected!
Wikia is a free-to-use site that makes money from advertising. We have a modified experience for viewers using ad blockers

Wikia is not accessible if you've made further modifications. Remove the custom ad blocker rule(s) and the page will load as expected.