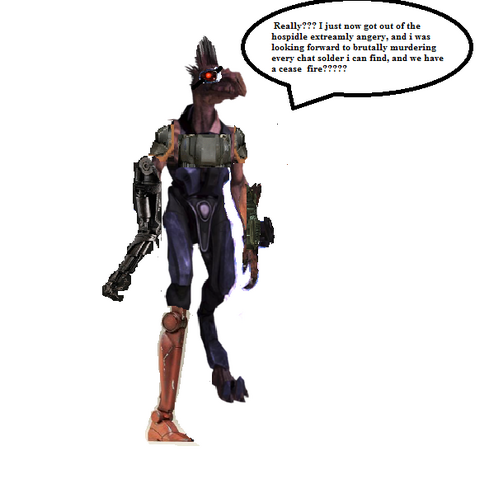 Look at me!!! LOOK AT ME!!!! You see what is left of what I once was???? chat solders did that to me!!!! I want to kick their heads into their groin! I will make them pay!!!! That and the fact that I'm a pirate from Lord of the Stars crew who just got out of the hospital after a losing battle, is all you need to know. 8 months, 8 months I spent in the recovery room waiting to get back in the battle, but now I have to wait longer! Current status: he was thought to be k.o.a. during his first appearance dew to going into battle driven by angry instead of using his head, how ever he later recovered from a deep deep unconchusness caused by extreme blood loss and physical damage, and instead learned to be grateful to come back alive.
File history
Click on a date/time to view the file as it appeared at that time.
Metadata
Ad blocker interference detected!
Wikia is a free-to-use site that makes money from advertising. We have a modified experience for viewers using ad blockers

Wikia is not accessible if you've made further modifications. Remove the custom ad blocker rule(s) and the page will load as expected.