This article is a stub. You can help Team Heretic Dinofox Wiki by expanding it. Please contact an Administrator if you believe this was incorrectly tagged.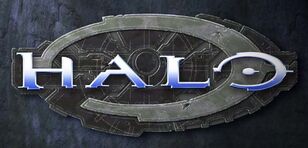 Halo is a multibillion dollar franchise created by Microsoft and Bungie Studios, and eventually by 343 Industries. It is a major influence for the Team Heretic Dinofox universe.
Team Heretic Dinofox
Edit
Like Fox in his slipspace rupture, Lord of the STARS, the Unnamed Field Marshall, the Zealot, This War is Ours, and Nikolai Pereshenko entered the Team Heretic Dinofox universe through a slipspace anomaly. Even the Subway sandwich shop went through a non-canonical entry into the Heretic Dinofox universe.
Many vehicles from the Halo universe have been recycled into the Heretic Dinofox universe with modifications, even by Tyler Alshwind, who has had no prior connections with the Halo universe. This also includes names, vehicles, and weapons, which have been given a Dinofox twist. 
Ad blocker interference detected!
Wikia is a free-to-use site that makes money from advertising. We have a modified experience for viewers using ad blockers

Wikia is not accessible if you've made further modifications. Remove the custom ad blocker rule(s) and the page will load as expected.