Holland is a veteran soldier in the New Galactic Republic, and serves in the Sentinels. His armor is almost identical to the set that fellow sentinel Megan wears, with the only difference being a yellow stripe painted down the side of his helmet which extends to his chest plate.
Holland was born on New Naboo in 2530 to a wealthy family. Although it was a relatively safe planet with plenty of political opportunities, he found it quite boring, and expressed his desire to be a mercenary that shot up injustice. Alarmed by this, his father, a senator, finally lost patience and sent him off to an etiquette and boarding school to complete his education after he pulled a gun on a local merchant who had intentionally given a child alcohol. The "etiquette and boarding" school turned out to be four years of hell, and he graduated as a changed man.
Shortly afterwards, Holland became a freelancing mercenary to help the galaxy. His short career took him to other world such as Alpha Harmony and Koraulak, but he was relatively unsuccessful due to his strict morals and vigilance. After leaving his occupation as a mercenary, He temporarily resigned to his parent's intentions and studied to become a politician on his home planet, even earning a large scholarship to one of the most renowned philosophy schools on the planet. Unfortunately, his father and uncle were assassinated after a political rival with a serious grudge had put out a contract on them. Holland, familiar with killing at this point, quickly avenged his relatives, believing this to be a sign that he was still needed for his gun arm.
A year later, he joined the Chat Empire just in time for the Galactic Chat War to begin.
Service Record
Edit
Holland's first deployment with the Chat led to his participation in the Battle of PEX, where he offered supporting sniper-fire for a force of Chat troopers taking a hill from the resistance. Initially, the plan was working, but the enemy had strategically assassinated the commanding officers and cut off the assault force from the rest of the army. The team of snipers did their best, but the Chat still took major casualties. This was when Holland first took notice of Edward, a rank and file grunt, who assumed command and had the troops hold a defensive position. He acknowledged that Edward was the reason why the force survived at all, and came to admire him. Post-battle, Holland approached Edward and the two became fast friends.
During their next conflict, the Defense of Pasha, Holland and a newly promoted Edward were put in a strike team to push back the attack on the capital. They had routed the initial wave of resistance troops, and were pursuing them through the large plains when they were flanked by resistance sappers, who had lured the troops into a rigged area. Holland inadvertently tripped on a grenade, flinging it away and saving his squad from the explosion. The battle was a resistance victory, but served to strengthen the bond between the two. They moved on to participate in various other battles, and both earned promotions many times over.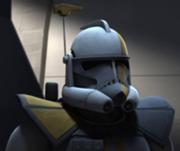 However, their friendship started to deteriorate once Edward attained the rank of lieutenant and became a CO. He preferred to avoid the front-lines and do book work or handle domestic issues; an action that Holland greatly disapproved of. As a master sergeant at the time, Holland continued to be deployed into battle against the Chat's enemies. He eventually learned that Edward's tactics had earned him a place in the personal unit of an admin, Wilc0. He realized that Edward being a soldier was simply a facade to gain political power and favor, which reminded him all too much of his home planet that was overrun with people like that, and cut all ties to his former friend.
Holland, favoring the battlefield, advanced through the ranks faster than Edward, and was a lieutenant colonel when he participated in the Fall of Yoth; his unit helped assault the prison when the Chat tried to gain possession of it. Unfortunately, he encountered the kig-yar Lord of the STARS, who critically wounded him with a shot through the chest. As he was getting a med-evac, the prison is destroyed by bombs utilized by Team Heretic Dinofox, resulting in STARS actually saving him.
In an unexpected turn of events after the events at Gaeto, Holland learned from Karl-591 that his home planet had been ravaged by Chat intervention. Unsure of this, but concerned, he goes AWOL during his deployment and heads back to New Naboo for the first time in ten years. To his horror, Karl was right, and a large portion of the planet was in smoldering ruins, with the remaining populace struggling to get by. Filled with rage for the Chat, he left the empire he had served for years.
When the New Galactic Republic was formed, Holland joined up with them due to a large abundance of his former Chat trooper brothers also defecting to the NGR. After reading his service record, Karl made the former Chat trooper a member of the Republic Sentinels, an elite branch of soldiers within the republic.
Holland played only a minor role during the bombing and has not been seen since.
Personality
Edit
Originally, Holland was a bold and playful child. He would tease his friends, prank his parents and pretend to be a vigilant mercenary hero. Most people would assume this to be normal behavior for someone under ten, but the society on New Naboo saw this as severely rebellious and barbaric. His father sent him to a school that would force him to shape up.
Afterwards, Holland became a strict, serious, and slightly cynical man who operated by his own moral code. He refused to do anything inhumane, or brutal, which was the prime factor in him failing to be successful as a mercenary. He has a strong sense of brotherhood and loyalty; serve him, and he'll serve you. He does seem to prioritize personal details over lesser matters, such as when he abandoned the Chat Empire after learning that it had invaded his planet, despite the fact that he had served with the Chat for over a decade.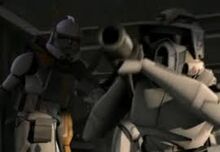 Ad blocker interference detected!
Wikia is a free-to-use site that makes money from advertising. We have a modified experience for viewers using ad blockers

Wikia is not accessible if you've made further modifications. Remove the custom ad blocker rule(s) and the page will load as expected.