The Mandalorian Mark 12 tank was encountered by Savior Team in the Invasion of Beta Maximus 35b . It has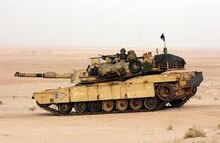 incredible armor that can deflect a HEV. The only means of destroying them so far is aerial bombardment and hijacking.
Due to the lack of technology on the part of the Mandalorians this tank was most likely supplied by the chat.
Specifications
Edit
Little is know about them, but they are able to shoot through a Mandalorian city wall with their guns. But it is know that the tanks come in different camouflage.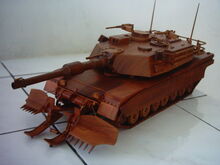 Ad blocker interference detected!
Wikia is a free-to-use site that makes money from advertising. We have a modified experience for viewers using ad blockers

Wikia is not accessible if you've made further modifications. Remove the custom ad blocker rule(s) and the page will load as expected.