This article is a list of all active in-universe characters that are controlled by wikia users.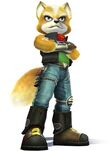 Coolbuddy379
Edit
Captain Clyde Millers
Unnamed Marine Units
The League
Spear (Rek-Lehr)
General B.H.
Edit
General BH
Attila the Hutt
Conor
Elite Remnant Legion Sangheili
Tertiary Mandalorian characters
Tertiary Chat characters
Hiddenlich
Edit
Chiron
Members of Fireteam Tiger
The Grand Centurion
Sergeant Grimes
Thuuka
Tuma
Calimitan, the Damned
Laagra, the Shield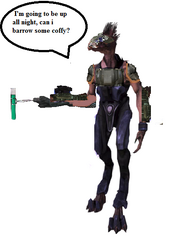 The Lord of the Stars
Crystal
Commodore Hurricane
Bubbles
Tertiary Guardians of Eden characters
Sargent Gar'uut
Nikolai Pereshenko
Alysha Moris
Baron Fortunato
Jene Wakerman
Sean4333
Edit
SuperVegito1229
Edit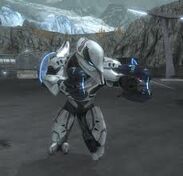 Dark
Soldiers in Extinction
Trol' Lolam
Edit
Trol 'Lolam
Nial 'Lolam
'Lolam-affiliated troops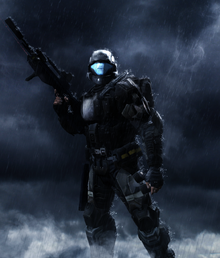 The Unnamed Sangheili Field Marshall (UFM)
'Quirov (and other Ronin Zealots)
The Augury of Justice bridge crew
Aylin Bray
Subject-R
Vaye Hek
Minnae
Jim Parsely
Quirkyadventures
Edit
Jak
Bravo 3
Mol Telake
Kyrlaks 
Netkak
Ad blocker interference detected!
Wikia is a free-to-use site that makes money from advertising. We have a modified experience for viewers using ad blockers

Wikia is not accessible if you've made further modifications. Remove the custom ad blocker rule(s) and the page will load as expected.